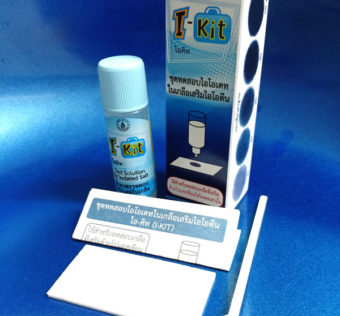 What is I-Kit?
        I-Kit is a field test kit for iodate in salt with a newly formulated reagent which enables semi-quantitative estimation of iodate in salt (0-100 ppm iodine)
        I-Kit for semi-quantitative determination at ppm level of iodate in supplemented salt has been a commercial success with a total sale of about ฿10×106 so far.
        There are also international interests the open of bidding which the Unit has participated.
What is so special about I-Kit?
        I-Kit remains invariant in terms of ability to give semi-quantitative estimation (shelf-life) for at least 2 years.
VIEWS :