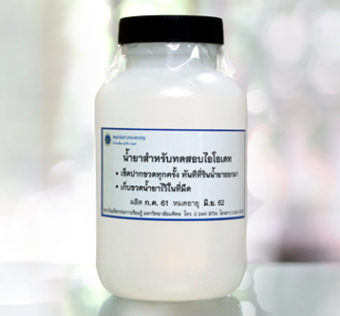 What is I-Reagent?
          I-Reagent is a complete reagent single in a bottle for quantitative determination of iodate in supplemented salt (0-100 ppm)
What is so special about I-Reagent?
          First in its kind, it has a shelf-life of about one year. Now with a simple digital color reader (manufactured by Mahidol University) the quantitation will be simple and cheap. It is expected to be a general success like the I-Kit.
VIEWS :